Tree Canopy Raise & Trimming
---
Elmwood, North Carolina | August 27, 2022
Another satisfied customer! This homeowner had a HUGE Oak tree that needed a canopy raise. Raising a canopy simply means removing low branches on a tree.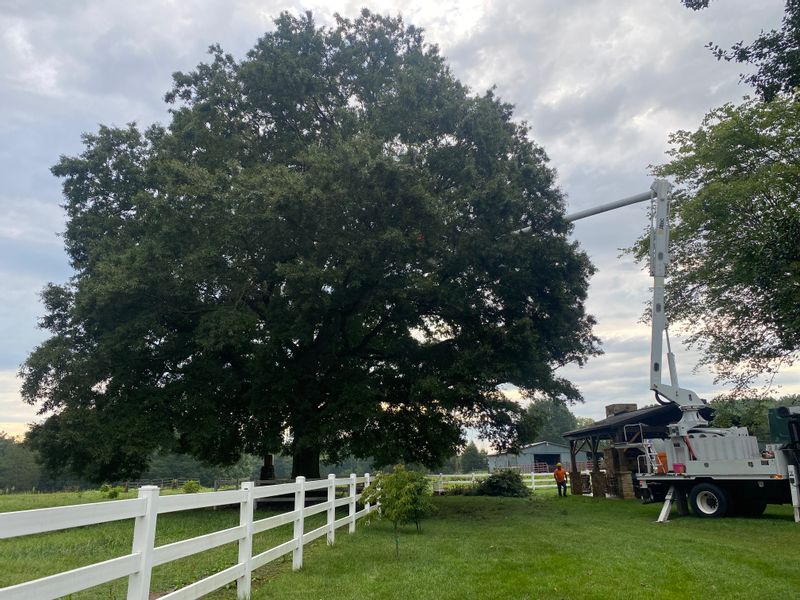 We also removed the dead wood to clean up this beautiful tree. It turned out great!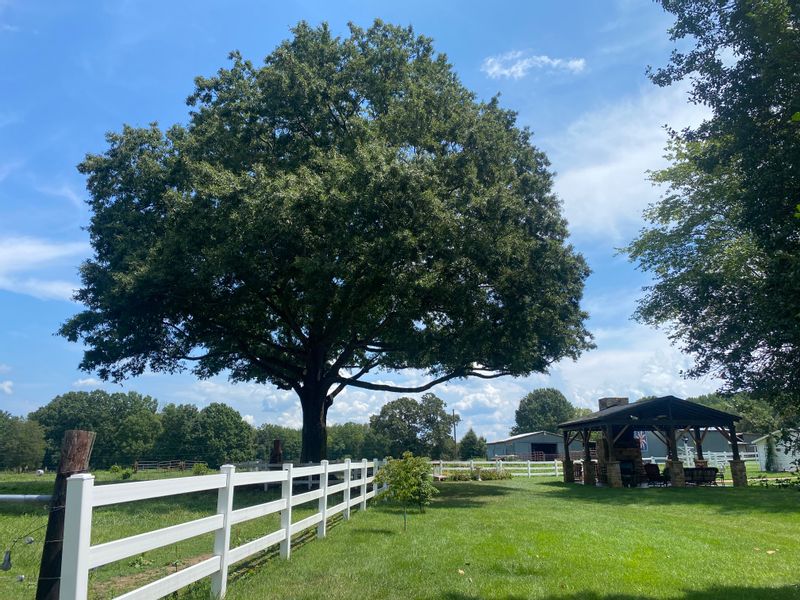 This customer also had a Maple tree near the home with branches over the roof of the house.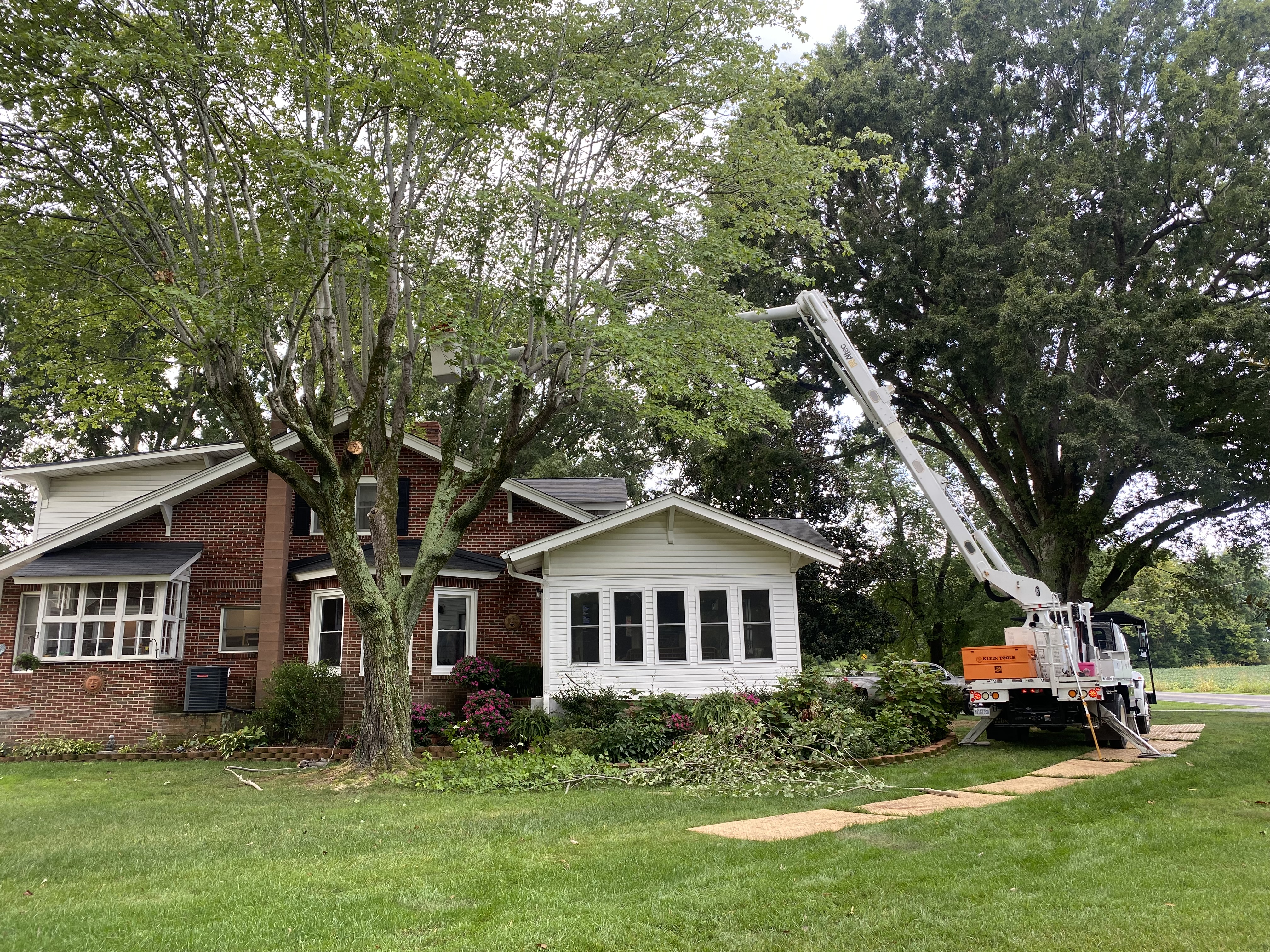 We trimmed this tree back and removed the dead branches.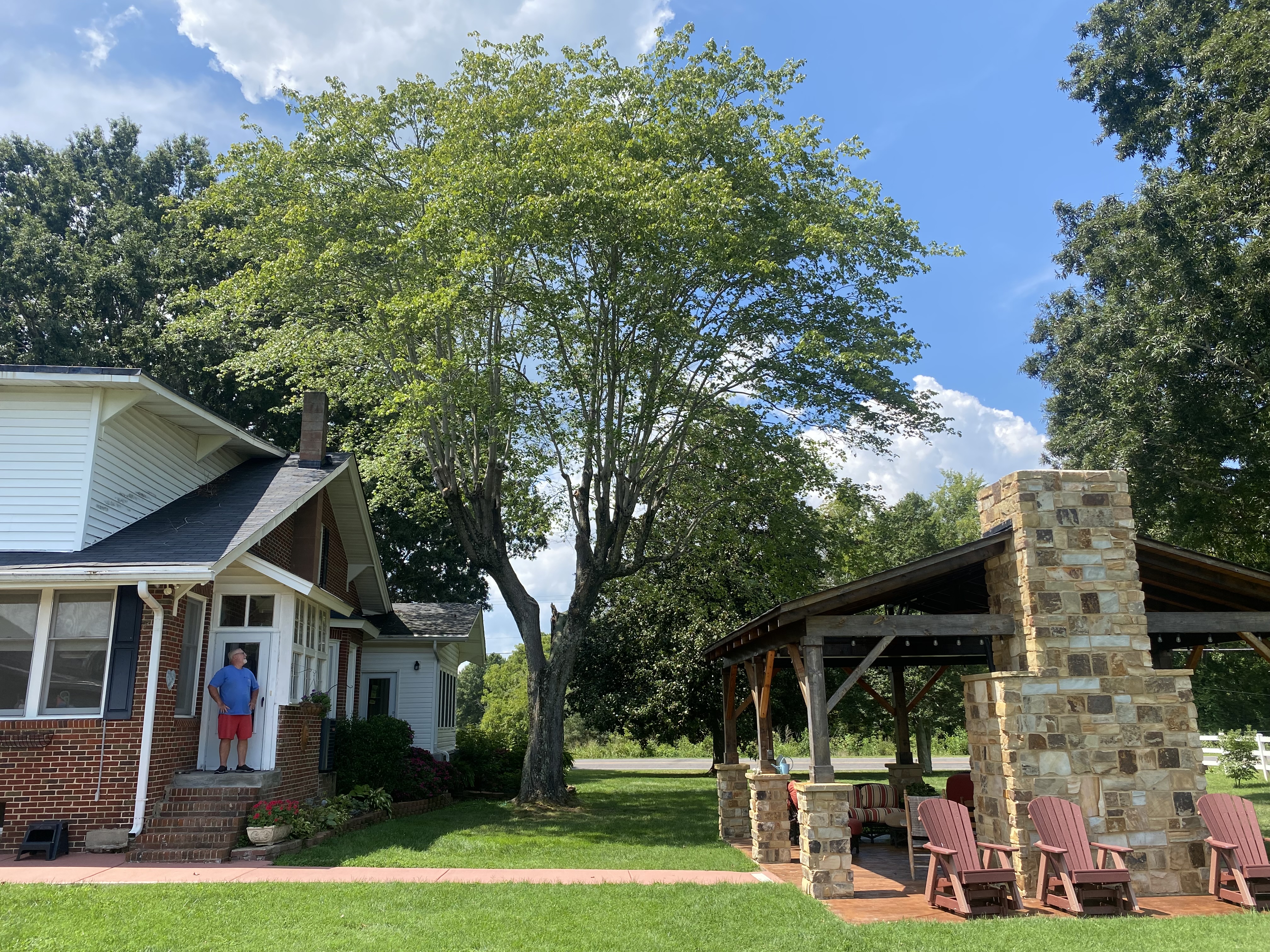 Contact Us!
Earnest Tree Service and Landscaping can trim, treat and remove trees on your residential or commercial property. We also offer stump grinding services to eliminate safety hazards on your land.
Our estimates are FREE. Contact us for a quote HERE.
We are also trusted for emergency tree services, which are offered 24/7. Call us when you have a tree issue that needs to be addressed immediately. Learn more HERE.
---