Tree Removal for Downtown Statesville Business Owner
---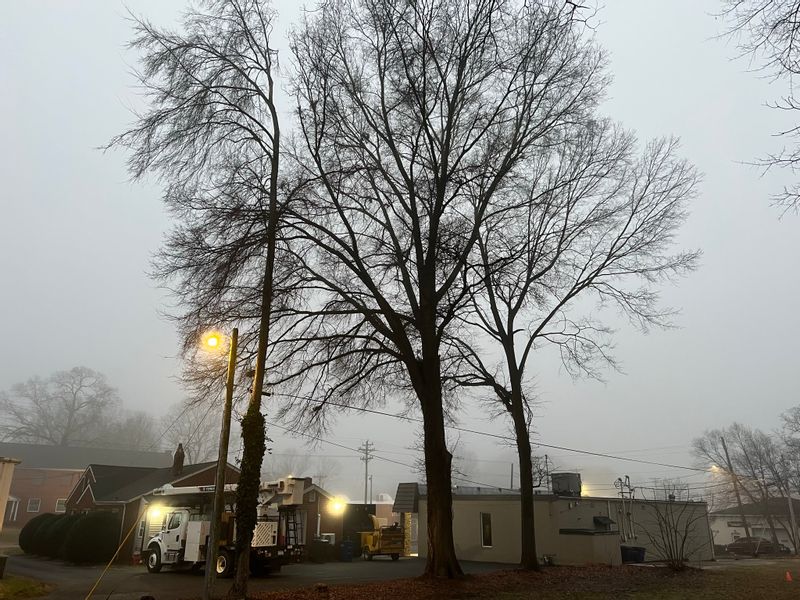 Downtown Statesville, North Carolina | February 2023
Thank you to the team at Spokeology for choosing Earnest Tree Service & Landscaping for your tree removal.
We removed three large trees from the property that were dead and in danger of failing. This project posed challenges in that they were close to power lines, the business office, and neighboring businesses.
The use of tree rigging allowed our team to safely removed the branches and large pieces of the trunk safely.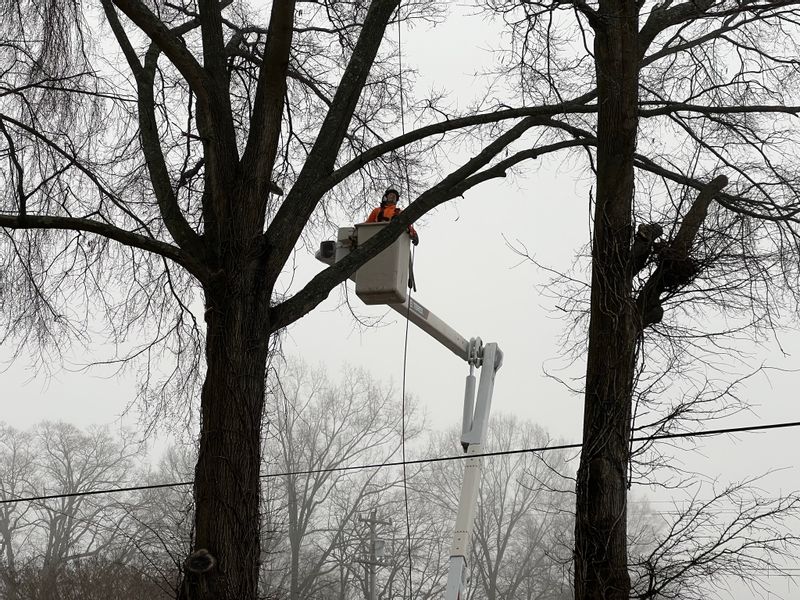 Contact Us
Earnest Tree Service and Landscaping can trim, treat and remove trees on your residential or commercial property. We also offer stump grinding services to eliminate safety hazards on your land.
Our team can provide you with a FREE estimate to provide recommendations for your tree service or landscaping needs.

To schedule your free estimate, Call 704-682-3355 or complete our Contact Us Form HERE.
We are also trusted for emergency tree services, which are offered 24/7. Call us when you have a tree issue that needs to be addressed immediately. Learn more HERE.
---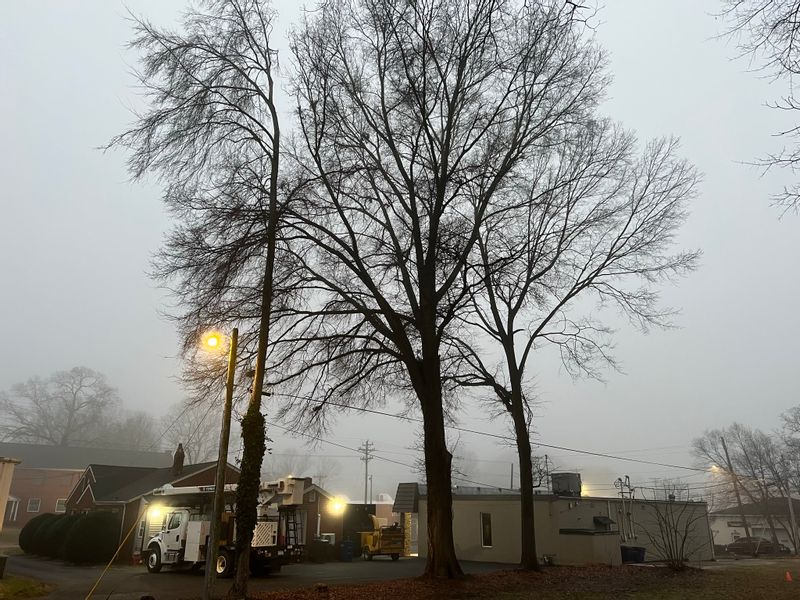 Click an image below to display the larger version.