Expert Tree Service: A Towering Tree Successfully Removed in Mooresville, NC
---
In the beautiful town of Mooresville, NC, homeowners often rely on Earnest Tree Service & Landscaping to maintain their outdoor spaces. We recently showcased our expertise by skillfully removing a remarkably tall tree for a grateful homeowner.
A Challenging Task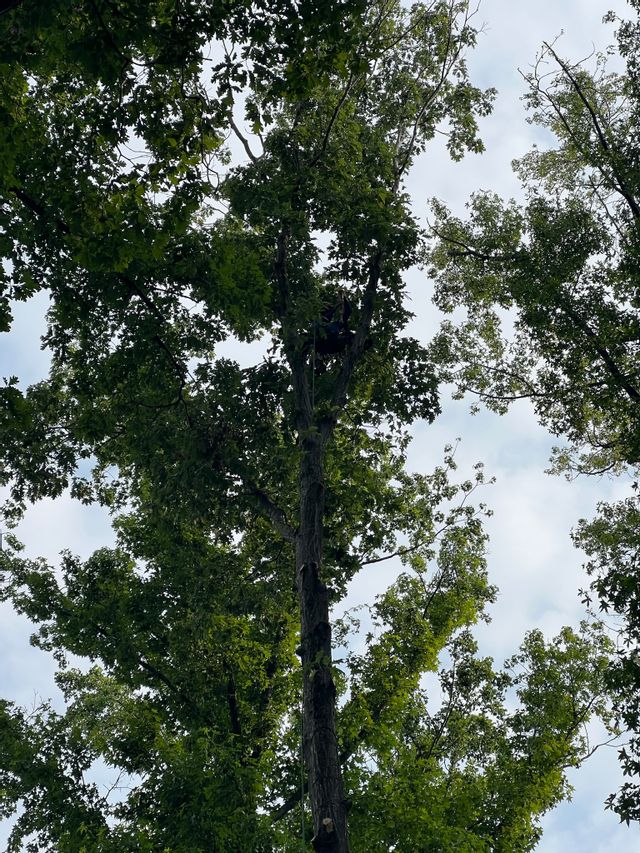 Removing a tall tree requires careful planning, specialized equipment, and a skilled team. The towering tree in question posed a potential risk to the property due to its height and proximity to the house. Recognizing the need for professional assistance, the homeowner reached out to Earnest Tree Service and Landscaping, as our team is known for their expertise in tree removal and landscaping services.
Professional Expertise
The highly-trained team at Earnest Tree Service and Landscaping promptly responded to the homeowner's request. We began by conducting a comprehensive assessment of the tree and its surroundings, evaluating the potential risks and formulating a safe and effective removal strategy. Their expertise in tree care and deep knowledge of local regulations ensured that the removal process adhered to the highest safety standards.
Skillful Execution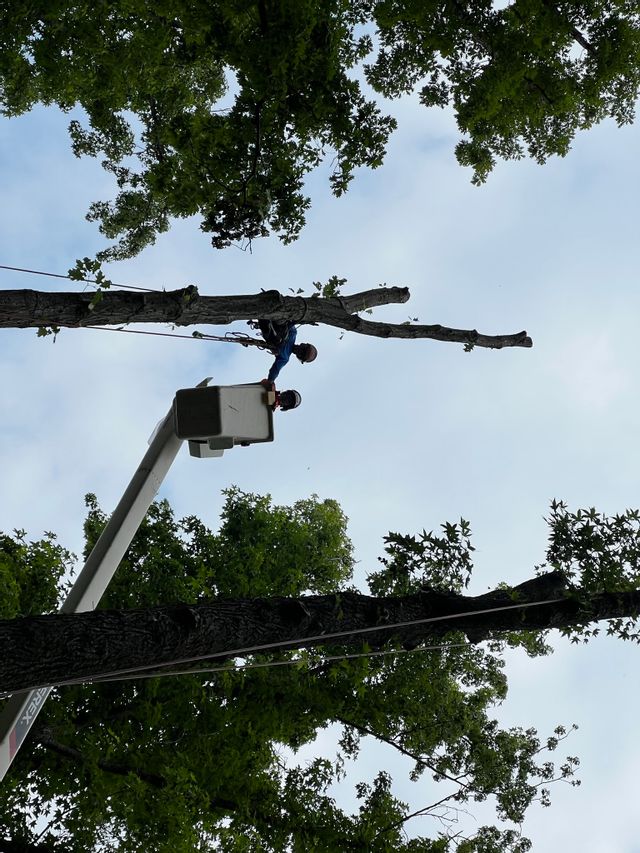 Equipped with state-of-the-art tools and equipment, our team commenced the tree removal task. We meticulously planned each step, ensuring that the surrounding structures and landscaping were not adversely affected. By employing industry best practices, the team skillfully dismantled the tree in a controlled manner, systematically removing large branches and carefully sectioning the trunk.
Safety First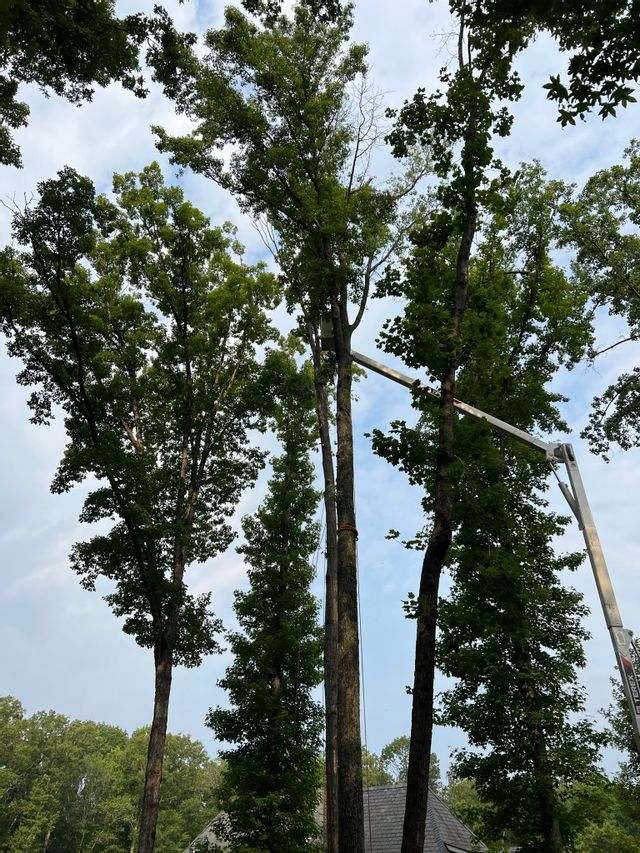 Throughout the entire removal process, safety remained the team's top priority. They used appropriate safety gear, including helmets, harnesses, and sturdy ropes, to minimize any potential hazards. Additionally, the team ensured that the area surrounding the tree was cordoned off, guaranteeing the safety of both the homeowner and their property.
Impeccable Clean-up
Once the tree was successfully removed, our team went the extra mile by providing thorough clean-up services. They diligently removed any remaining debris, branches, and wood chips, leaving the homeowner's property clean and tidy. Their attention to detail and commitment to customer satisfaction truly set them apart.
Satisfied Homeowner
The homeowner was delighted with the exceptional work carried out by the Earnest Tree Service and Landscaping team. The successful removal of the tall tree not only eliminated the potential risk it posed but also enhanced the aesthetic appeal of the property.

Our team is committed to providing expert tree care and landscaping services for each project, every time. Meticulous planning, professional execution, and an unwavering focus on safety, allows us to successfully complete each project to the home or business owners utmost satisfaction. When it comes to tree removal and landscaping needs, Earnest Tree Service and Landscaping proves to be a reliable and skilled choice.