Join Our Team at Earnest Tree Service & Landscaping: Groundsman / Equipment Operator Job Opening
---
Are you passionate about the great outdoors? Do you find satisfaction in bringing landscapes to life and ensuring the health of trees? If you're looking for an exciting opportunity to work in a fast-paced environment, grow both personally and professionally, and contribute to a safe and dynamic team, then you've come to the right place! Earnest Tree Service & Landscaping is thrilled to announce immediate openings for the role of Groundsman / Equipment Operator.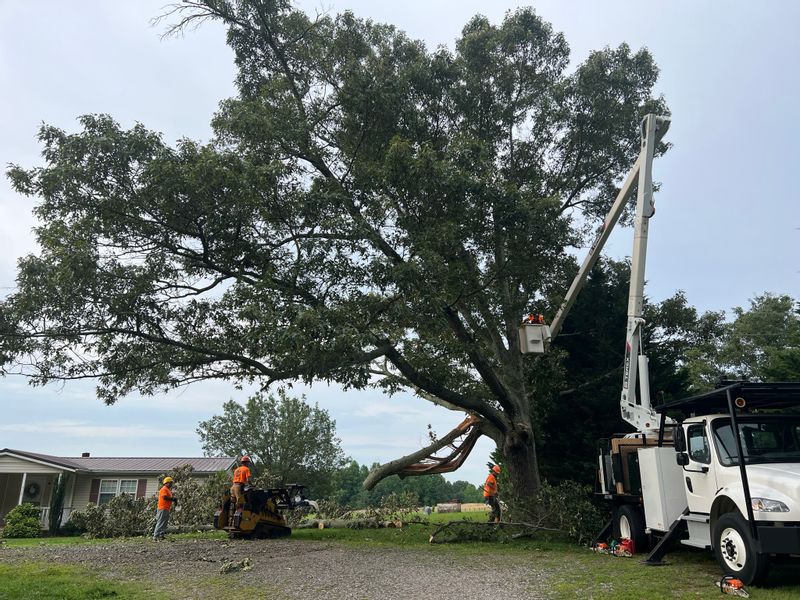 About Us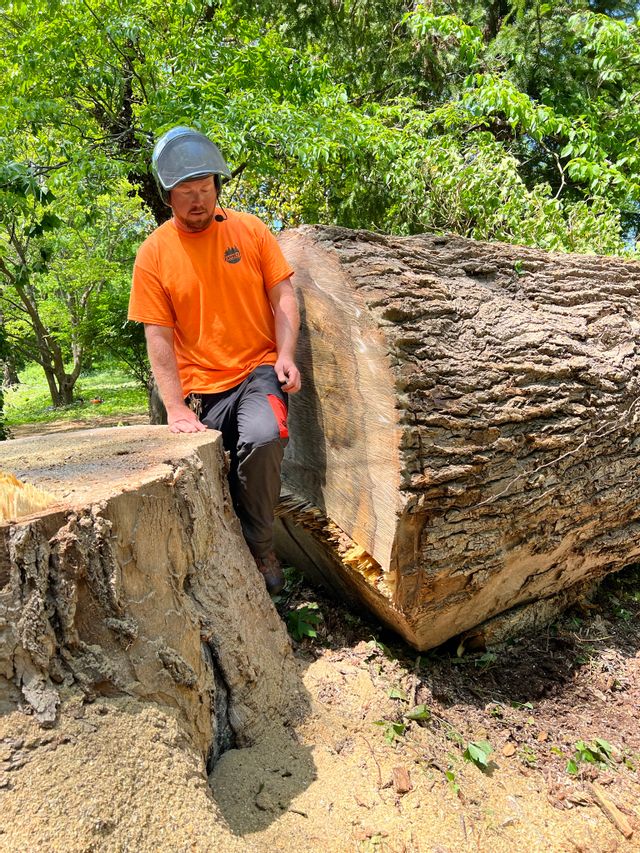 At Earnest Tree Service & Landscaping, we take pride in our commitment to enhancing the natural beauty of our surroundings.
Here at Earnest Tree Service and Landscaping, we provide all tree services to include tree removal, tree pruning, emergency tree removal, landscaping projects and more. We also offer stump grinding services to eliminate safety hazards on your land.
We believe that every member of our team plays a crucial role in our success.
The Role + What We're Looking For
As a Groundsman / Equipment Operator, you'll get to work with top-notch equipment and contribute to creating safe and visually appealing landscapes. Your role will involve tasks such as tree maintenance, operating equipment, and collaborating closely with our skilled team to achieve outstanding results.
What are we looking for:
Valid NC Driver's License: To excel in this role, you must possess a valid NC driver's license. Your ability to operate our equipment safely and transport it to various job sites is essential.
Passion for Landscaping: We're seeking individuals who have a genuine passion for landscaping and tree care. If you're excited about transforming outdoor spaces and contributing to the environment, this is the role for you.
Fast-Paced Enthusiast: Our work environment is dynamic and fast-paced. We're looking for individuals who thrive under pressure, adapt quickly, and maintain a positive attitude even during challenging tasks.
Desire to Grow: At Earnest Tree Service & Landscaping, we believe in nurturing talent and providing opportunities for growth. If you're someone who is eager to learn and willing to take on new responsibilities, you'll find ample room to advance your career and increase your earning potential.
What We Offer
Competitive Pay: Your hard work and dedication will be rewarded with a competitive hourly pay range of $17-$25. We value your skills and contribution to the team.
Opportunities for Growth: We're not just offering a job; we're offering a pathway to a fulfilling career. As you gain experience and show your commitment, you'll have the chance to take on more responsibilities and increase your earning potential.
Safe Work Environment: Your safety is our priority. We maintain a safe and compliant work environment, ensuring that you can perform your tasks with confidence and peace of mind.
Top-Notch Equipment: We believe in providing our team with the best tools for the job. You'll have access to state-of-the-art equipment that will make your work efficient and enjoyable.
How to Apply
If you're ready to embark on an exciting journey with Earnest Tree Service & Landscaping, we encourage you to apply today. To submit your application, please include your resume, a brief cover letter highlighting your passion for landscaping, and any relevant certifications. Feel free to use the tree-related images provided to enhance your application.
Join us in creating beautiful landscapes, ensuring the health of trees, and contributing to a greener world. Apply now and become a part of our dedicated team!
Interested applicants are asked to complete our Contact Us form at www.earnesttreeservice.com/contact.
Follow us on social media for updates and a glimpse into our vibrant world:
Join us today and grow your career amidst nature's beauty!
---