Meet the Newest Team Member here at Earnest Tree Service & Landscaping: Dylan Mahaffey
---
We're thrilled to introduce you to the latest addition to the Earnest Tree Service & Landscaping family: Dylan Mahaffey! 🌿
About Dylan:
🔸 Hometown: Union Grove, NC
🔸 Passion: Tree work because it's fun and rewarding!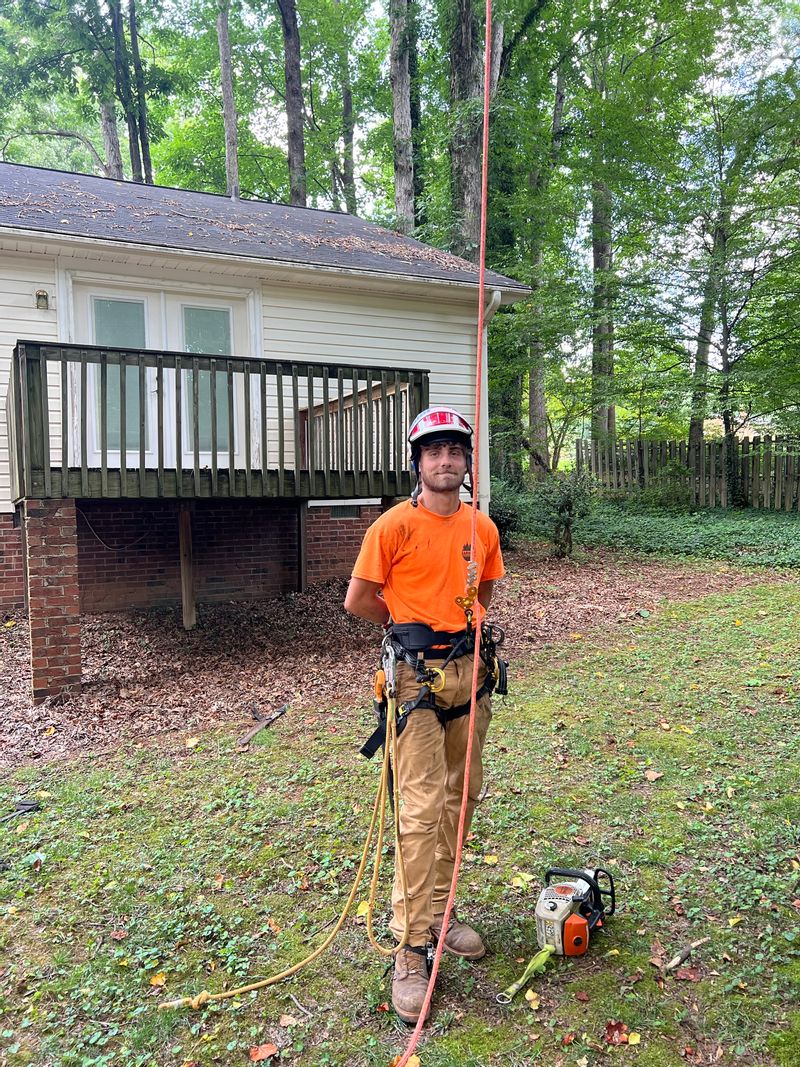 🌳 What He Loves Most About His Job: Dylan's eyes light up when he talks about his work. He absolutely loves climbing trees and tackling crane jobs. There's nothing quite like the thrill of removing a tree with a crane!
🌄 Hidden Talents and Adventures: Dylan is not your average tree climber! He can run a mile in under 5 minutes—talk about impressive! 🏃‍♂️ But that's not all. He's been to the tallest mountains in North Carolina, Virginia, and Tennessee and has hiked the breathtaking Wind River Range in Wyoming.
🪚 A Natural Calling: Dylan's journey into tree care and landscaping was a calling from a young age. He's always enjoyed running a chainsaw and climbing things, so it was only natural for him to pursue a career in this field.
⚾ Favorite Sports Team: When he's not scaling trees, Dylan proudly supports the Boston Red Sox!
🎣 Hobbies Outside of Work: In his free time, you'll find Dylan indulging in his other passions—hunting and fishing. His love for the outdoors extends beyond the workplace!
Join us in welcoming Dylan to our team! We can't wait to see the incredible contributions he'll make as we continue to provide top-notch tree care and landscaping services to our community.
---