Trust Earnest Tree Service for Expert Tree Removal and Storm Damage Cleanup
---
Are you facing the aftermath of a recent storm that has left your property cluttered with fallen trees and debris? Or perhaps you have a tree that needs to be removed for safety reasons? In either case, you need the expertise of a reliable and professional tree service company. That's where Earnest Tree Service & Landscaping comes to the rescue.
We understand the importance of maintaining a safe and aesthetically pleasing outdoor environment. Whether you have a storm-damaged tree posing a threat to your property or a tree you are just not sure about, our experienced team is here to help.
Here are some reasons why you can trust Earnest Tree Service & Landscaping for your tree removal and storm damage cleanup needs:
Years of Experience: With years of experience in the tree service industry, our team has encountered a wide range of tree-related challenges. We've honed our skills, developed effective techniques, and gained valuable knowledge to tackle any situation with confidence.

Safety First: Safety is our top priority. Tree removal and storm damage cleanup can be hazardous tasks, but our professionals are trained to handle them with the utmost care and safety measures. You can trust us to protect your property and your loved ones throughout the process.

Efficiency and Precision: Our team combines experience with modern equipment to ensure efficient and precise tree removal. We have the tools and expertise to safely and swiftly take down trees and clear away debris, leaving your property clean and hazard-free.

Storm Damage Specialists: We specialize in storm damage cleanup. When Mother Nature strikes, it can leave a trail of destruction. Our team knows how to assess the situation, remove damaged trees, and restore your property to its former glory. We're there to help you during these challenging times.

Affordable Pricing: We understand that tree services can be an unexpected expense. That's why we offer competitive and transparent pricing, ensuring you get the help you need when you need it.
So, if you find yourself in need of tree removal or storm damage cleanup, look no further than Earnest Tree Service & Landscaping. Our experienced team is just a call away, ready to provide expert solutions for all your tree service needs. Trust us to restore the safety and beauty of your property efficiently and professionally.
View images from recent storm damage clean up projects: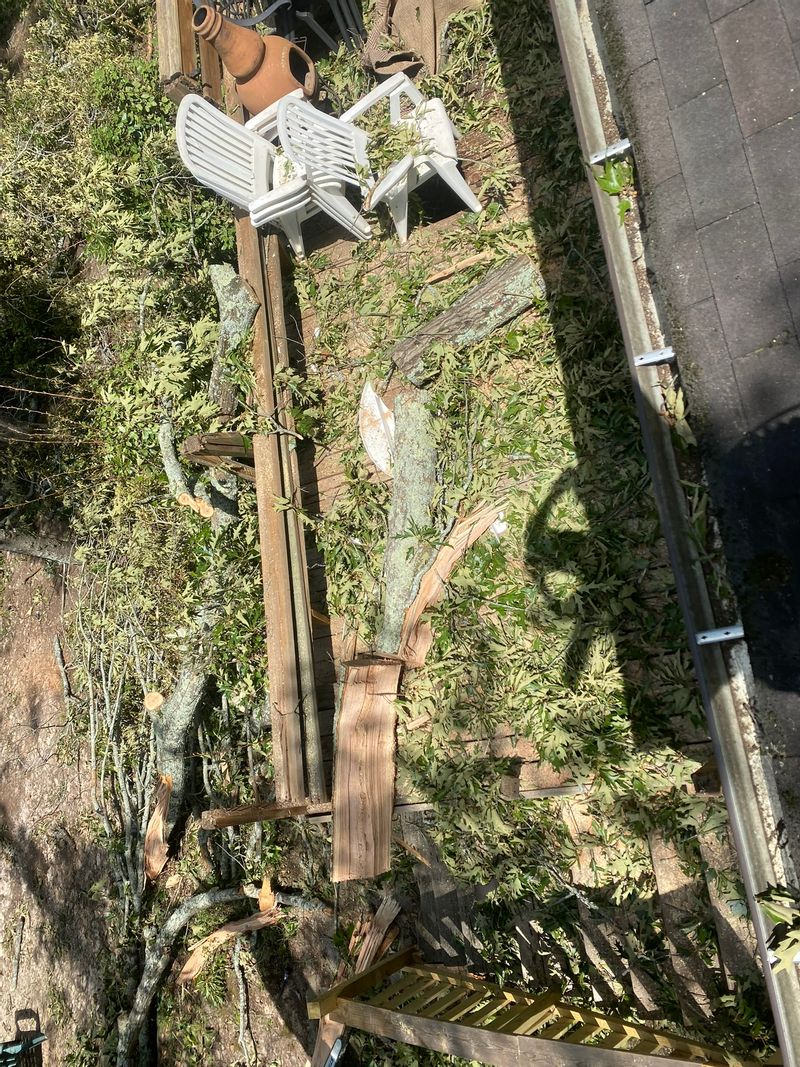 Click an image below to display the larger version.