The Earnest Choice!
---
Earnest (adj): serious in intention, purpose or effort
At Earnest Tree Service and Landscaping, we take our customers and our work seriously. Our team gives maximum effort each and every time to ensure the job is completed to satisfaction.
We care about you, your property and do everything we can to complete each job as safely as possible. Going above and beyond to protect your home, lawn, fences, landscaped areas, etc. are among our top priorities.
I was raised on good Christian values and apply that to my everyday life in the workplace. Honesty, integrity and respect are just a few of the values I run my company by. When coming out to walk through any project, we provide our honest assessment and recommendations.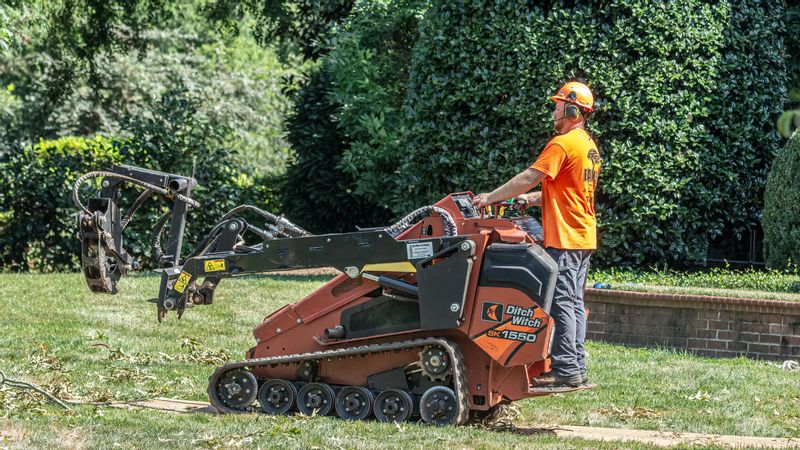 We take the safety of our team and the safety of your home and property extremely serious, our top priority. Our team uses proper safety gear for ourselves such as: helmets, chaps when running a saw, cones when working near a road and wearing orange so we can be seen at all times. When cutting trees, we use ropes and rigging equipment to ensure the safety of your home and property.
This allows us to control the fall of limbs and logs while trimming or removing trees. Some jobs require the use of a crane to safely remove a tree. We are experienced and trained to tackle these types of projects as well.

Earnest Tree Service and Landscaping is the trusted tree service company in Iredell County, North Carolina with many references at hand.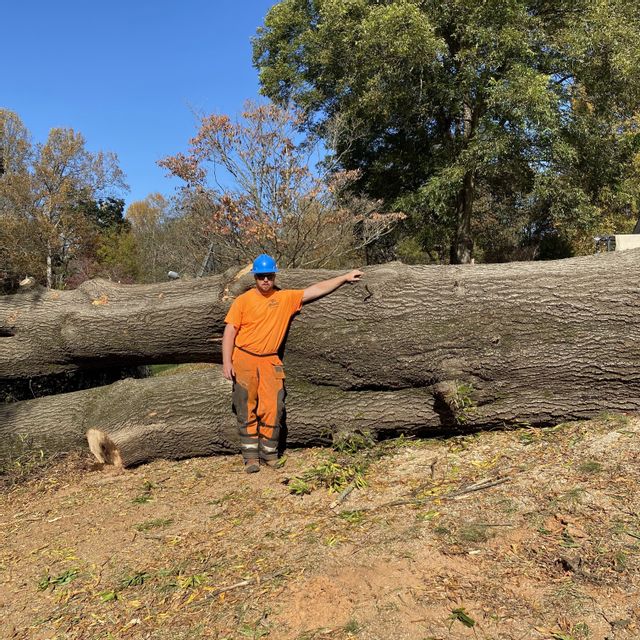 You can ease your mind by entrusting us to handle all of your tree and landscaping needs. No job is too big or too small, we can handle them all.
Serving this great community for over ten years, we have the knowledge and expertise to help you make the right choice for you and your family. Whether you are removing a hazardous tree, pruning a live tree to keep it healthy or installing new plants and landscaping, you can ensure you are getting the best in the business.

Brandon Earnest, Owner / Operator
Contact Us
Earnest Tree Service and Landscaping can trim, treat and remove trees on your residential or commercial property. We also offer stump grinding services to eliminate safety hazards on your land.
Our estimates are FREE. Contact us for a quote HERE.
We are also trusted for emergency tree services, which are offered 24/7. Call us when you have a tree issue that needs to be addressed immediately. Learn more HERE.
---